Gateway to library of over 250 helpful reports by Nicholas Hellmuth and FLAAR staff on wide format inkjet printers, inkjet media, RIPs. We cover the entire workflow: from scanning through to finishing (cutting, coating, laminating).
FLAAR will be attending D-PES 2015 in Guangzhou
Posted Jan. 20, 2015
Every single year, since D-PES first started in Dongguan, FLAAR Reports as helped provide information about printer expos to our growing list of readers.
D-PES has moved to Guangzhou already several years ago, and for 2015 will be very different than in past years. It is important to see, in-person, all the changes, so FLAAR Reports will be attending D-PES.
To learn more you can visit their web site, www.chinasignexpo.com/en/
SGI in Dubai (Sign Middle East), first signage expo of 2015
Posted Jan. 2, 2015
To learn what is happening in the world of printing and signage, it helps to attend the major international expos.
SGI 2015 exhibitor list had enough brands and product categories to result in three of us from FLAAR flying all the way to the UAE to attend.
www.SignMiddleEast.com is their web site.
FLAAR will be attending APPPEXPO 2015 in March
Most recently updated Jan. 20, 2015, Posted Dec. 12, 2014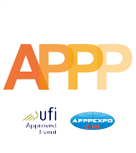 The FLAAR team has been attending this trade show for over 5 years; this is one of the largest digital printer signage shows in China. For 2015, APPPEXPO has changed its dates from July to March, and will also change venue to the National (Shanghai) Center for Exhibition and Convention in the Hongqiao Central Business District.
Every year FLAAR flies several members of the staff to APPPEXPO, the number of FLAAR members increases each year so we can bring a specialist in each subject to do evaluations and research.
At APPPEXPO you will find several brands of UV-cured, textile, solvent, waterbased, and latex printers, many aftermarket ink, media and substrates, CNC routers, laminators and coater distributors or manufacturers.
It is a trade show worthwhile visiting for everyone in the digital signage industry.
You can visit their website: www.apppexpo.com/index/2/en/
Dr Nicholas and his team look forward to seeing you at APPPEXPO in March 2015.
Sign Istanbul, 11-14 September
Updated Sept. 11, 2014
Posted Aug. 12, 2014
Two of us from FLAAR have been in beautiful Istanbul to attend Sign
Istanbul in mid-September.
We have lots of friends in the wide-format inkjet printing industry in Istanbul, so are looking forward to being back in Turkey again.
It is friendly country; awesome architectural history; and worth bringing your business associates or even your family.
This is the 16th year of this major printer and signage expo.www.SignIstanbul.com; then look for the UK flag to get the English language version.
The expo continues to grow, and is in a new wing of the Yulap convention center area, with the main entrance now associated with the Tulap Palas hotel.

Textile Printers, Photo Printers, 3D Printers: Everything
Posted April 4, 2014
If your company needs to compare Chinese brands with Korean brands with Japanese brands with brands from EU and America, then the one place in the world you can do this easily in one single location is at APPPEXPO this July in Shanghai.
You will never see all the Chinese brands in any expo near your home city. And in other Chinese expos you don't get all the foreign brands. The great advantage of this July printer and signage expo in China is that you get close to all the significant brands that are missing at most other printer expos.
Plus, you get to experience Shanghai.
We at FLAAR have been going to China for about six years, and we enjoy Chinese hospitality. Plus we learn a lot from all the ink, media, cutter, printer, laminator, and other product booths.
To get an attendee pass, sign up and register here: www.apppexpo.com/2/EN/Visitor
Below are the new FLAAR Reports related with "what to expect" at APPPEXPO 2014
If you need our reports in spanish or russian please visit this site.
---