Gateway to library of over 250 helpful reports by Nicholas Hellmuth and FLAAR staff on wide format inkjet printers, inkjet media, RIPs. We cover the entire workflow: from scanning through to finishing (cutting, coating, laminating).
SGI in Dubai (Sign Middle East), first signage expo of 2015
To learn what is happening in the world of printing and signage, it helps to attend the major international expos.
SGI 2015 exhibitor list had enough brands and product categories to result in three of us from FLAAR flying all the way to the UAE to attend.
www.SignMiddleEast.com is their web site.
FLAAR attended APPPEXPO 2015 in March
Most recently updated Jan. 20, 2015, Posted Dec. 12, 2014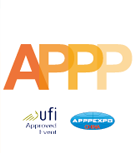 The FLAAR team has been attending this trade show for over 5 years; this is one of the largest digital printer signage shows in China. For 2015, APPPEXPO has changed its dates from July to March, and will also change venue to the National (Shanghai) Center for Exhibition and Convention in the Hongqiao Central Business District.
Every year FLAAR flies several members of the staff to APPPEXPO, the number of FLAAR members increases each year so we can bring a specialist in each subject to do evaluations and research.
At APPPEXPO you will find several brands of UV-cured, textile, solvent, waterbased, and latex printers, many aftermarket ink, media and substrates, CNC routers, laminators and coater distributors or manufacturers.
It is a trade show worthwhile visiting for everyone in the digital signage industry.
You can visit their website: www.apppexpo.com/index/2/en/
Dr Nicholas and his team look forward to seeing you at APPPEXPO in March 2015.
Sign Istanbul, 11-14 September
Updated Sept. 11, 2014
Posted Aug. 12, 2014
Two of us from FLAAR have been in beautiful Istanbul to attend Sign
Istanbul in mid-September.
We have lots of friends in the wide-format inkjet printing industry in Istanbul, so are looking forward to being back in Turkey again.
It is friendly country; awesome architectural history; and worth bringing your business associates or even your family.
This is the 16th year of this major printer and signage expo.www.SignIstanbul.com; then look for the UK flag to get the English language version.
The expo continues to grow, and is in a new wing of the Yulap convention center area, with the main entrance now associated with the Tulap Palas hotel.

Textile Printers, Photo Printers, 3D Printers: Everything
Posted April 4, 2014
If your company needs to compare Chinese brands with Korean brands with Japanese brands with brands from EU and America, then the one place in the world you can do this easily in one single location is at APPPEXPO this July in Shanghai.
You will never see all the Chinese brands in any expo near your home city. And in other Chinese expos you don't get all the foreign brands. The great advantage of this July printer and signage expo in China is that you get close to all the significant brands that are missing at most other printer expos.
Plus, you get to experience Shanghai.
We at FLAAR have been going to China for about six years, and we enjoy Chinese hospitality. Plus we learn a lot from all the ink, media, cutter, printer, laminator, and other product booths.
To get an attendee pass, sign up and register here: www.apppexpo.com/2/EN/Visitor
Below are the new FLAAR Reports related with "what to expect" at APPPEXPO 2014
If you need our reports in spanish or russian please visit this site.
In-depth information on the world of wide-format inkjet & signage trends is now available to you from FLAAR Reports 2014
Special offer for Distributors
Full TRENDs level Subscription is $36,000, and includes all Segments (glass, ceramics, textiles, signage, inks,media, cutters, etc).

Full Subscription, but not TRENDs level, includes signage, ink, media, cutters etc, and is $12K to $24K depending on how many subjects you ask for.

Several companies have asked for a lower priced introductory level opportunity, so we have this offer available for February and March 2014.
Introductory Offer: $4000, flat fee
Select from any 12 of the following 18 full-color FLAAR Reports
These cover D-PES (aka China Sign), plus Sign China (competing expo across the street), and LED China expo.

List price of all 18 reports is about
$9978, but if you are really interested,
we can perhaps be inspired
to send more than 12 titles for the
same $4000 introductory offer fee.
Plus you automatically receive the
general introductions.

If you sign up now (for any level of at least $4K), and cover the invoice this week, we will offer an in-person
discussion with Dr Nicholas during either of the two upcoming expos in Guangzhou.
If you are not at either Chinese expo, we can meet with you at FESPA in Munich.
Meetings, in person, would need to be for breakfast before the doors open or a meeting after the doors close
any day that we are not already booked. Only cost is the meal!
Printer Expos for 2014
Updated Jan 7, 2014, Posted Dec. 04, 2013

First major printer exposition for 2014 is SGI (Sign Middle East) in Dubai. FLAAR attends every year because this expo is international in coverage.
Next D-PES and Sign China (and LED expo) in Guangzhou. Then we give two lectures at Graphics of the Americas, this year finally back in Miami.In the Spring, ISA provides opportunities for printing companies of all sizes. ISA 2014 will be in Orlando, Florida, April 23-26. Here you can learn about every kind of inkjet printer, all applications (much more than just signage). ISA is a significant opportunity to learn about aspects of printing which can expand your ability to compete.
In between we will give an entire day of lectures at a printer venue in Iran
FESPA Digital is now back in mainland Europe for 2014. We recommend FESPA Digital as a good place to visit.
The summer brings APPPEXPO Shanghai 2014, which has grown to become the largest international expo in the world.

We would return to FESPA Mexico if this is arranged. Otherwise our next expo in 2014 would be SGIA.Viscom Madrid finally admitted it was unlikely to survive but Viscom Paris is nice for the French market. Viscom Milano has now inteligently reduced its triple-width aisles down to one hall (which is a much better solution). Viscom Germany is good for the German market.

FLAAR will also attend the primary Glass expos, specialized textile printing expos, and ceramic tile printing expos.We always enjoy adding new venues, and each year at least one country flies us to their event so that all our readers can learn about their event.If you wish consulting from FLAAR at any expo in the world, contact us in advance at FrontDesk@FLAAR.org

Trade Shows for 2013
Distributors around the world, manufacturers of inks, media, printers, cutters and l aminators, ask us all year about "which printer or signage expo should I attend."
For example, there is one exhibit in western Europe, still strongly advertised on their organizer web site. But people in that country discretely tell us this expo is cancelled. So why are the organizers not telling the true story?
This is why FLAAR is able to provide services. What if you booked the wrong expo!
For 2013, in three parts of the world, new expos are attempting to overtake well-established popular expos which already exist in these three countries.
Yet two years ago a comparable attempt in another country resulted in a failure; the new competitor pulled out after only one year!
We at FLAAR wish success to all expo venues, but out in the real world some expos are collapsing, and other expos are rising. We just attended Sign Istanbul expo in Turkey which was great; larger and more attendees than every before. Same for a signage expo in Brazil.
Yet in China the expo landscape is becoming confusing, and most foreign buyers (especially distributors) skipped the largest Chinese expos in 2012. So we are starting in advance, now in February, to point out the benefits of attending the largest of the Chinese expos, APPPEXPO, in Shanghai, in mid-July 2013.
More than half the expos use dubious tricks (with expo area and attendee counts) to make their expos sound successful. So what if you plan to attend that expo and only at the last minute you learn the truth (that the expo was not really as big as claimed)?
Actually we cover much more than just signage. FLAAR Reports also covers:
Printers for ceramic files
Printers for glass
Printers for giclee and fine art photographs
3D imaging technology
During 2012 FLAAR Reports staff attended 19 expos (I doubt if any trade magazine dedicated this much effort and expense to learn what are the trends around the world).
During 2013 we have a list of 30 expos we are considering; so far we have selected more than 15 which we will definitely attend. In several cases FLAAR is either a speaker and/or consultant to that expo organizer.
For distributors, printshop owners, or manufacturers, who would like to learn which expos are good, and which expos are not our choice, we provide consulting services. Write FrontDesk "at" FLAAR.org to acquire discrete assistance for your company.
Our reports on printer expos appear every month: check the ones on Sign Istanbul (just three months ago) and our new report on Sign Middle East in Dubai (about a month ago).
FLAAR Reports continues research around the world: this week in Moscow
This week two from FLAAR Reports attended Reklama Moscow printer expo. Since several FLAAR Reports are available in Russian language, and since Dr Nicholas has been in Moscow almost every year, there are many Russian distributors who welcome us in their booth.
Plus there are two Russian manufacturers of UV-cured printers: one had a booth (BIG Printer) the other had only a dealer (Sun Innovations) but we visited with both.
The reports will appear during October.
Inkjet Printing on Ceramic Floor and Wall Tiles
The fastest growing part of industrial printhead usage is for in-line printing on ceramic tiles. Since Hellmuth comes from a family of architects he is interested in all aspects of inkjet technology related to interior design.
Nicholas and Sofia spent two days at TECNARGILLA, one of the largest ceramics expos outside of China (earlier this year Nicholas and Alejandra attended Ceramics China).
There are two levels of reports: the free level, and the level you order by writing FrontDesk "at" FLAAR.org.
Photokina digital camera equipment expo in Germany
Since FLAAR is a leader in evaluation of digital photography equipment, every two years we attend Photokina in Germany. Our reports will be issued in October.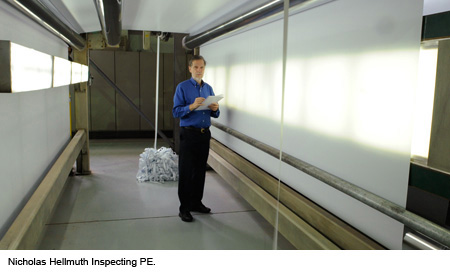 After readers got the free reports from the inquiry-survey form they kept asking how they could order all the rest. They did not want to be restricted to the limit of three to five titles; readers said they wanted entire sets and would rather pay for them. So we have dedicated several months to preparing the new system you see on this wide-format-printers.NET web site.
FLAAR Reports offer information NOT available in any trade magazine
Having had FLAAR staff stationed in China for six weeks during March, we attended every day of D-PES (huge printer expo) and Sign China Guangzhou. Together these are larger than FESPA and all VISCOM expos PUT TOGETHER.

We attended the new Beijing sign printer expo as well (FLAAR is a consultant for the Beijing expo lecture program; and VIP Guest of Honor at the D-PES trade show). So at FLAAR Reports you can expect information not available in any trade magazine.

Plus there is no PR announcement that would (or would be allowed to present) the knowledge of pros-and-cons of products (obviously a PR is a "Success Story" so a bit of smoke-and-mirrors sometimes).

If you skipped the February and March expos in China, you really should ask for a Subscription to all our FLAAR Reports on printers, inks, media, substrates, laminators, and flatbed cutters. Go to www.FLAAR-Reports.org to find information on Subscriptions.

Over one million people a year read all the sites in the FLAAR network (there are individual sites with over a million hits in a single month from over 20,000 individual readers, per month; another 20,000+ the next month). But the valid count is visitors, not hits. Our site on UV and solvent printers was read by more than 411,000 people around the world during 2009. The FLAAR site on digital-photography is read by over 340,000 people a year, and more on other FLAAR sites (on water-based printers).
The FLAAR information network consists of about six web sites with over 900 pages of informative content. We have information in three languages read in over 62 countries worldwide.
This list of available FLAAR Reports is brought to you by:
FLAAR, a non-profit research institute dedicated for over three decades to improving the quality of photography in the museum and university environment. FLAAR has evolved from that previous position to encompassing digital photography and wide format inkjet printing since 1996. For six years, with 28 wide format printers having passed through our in-house facilities, FLAAR became the de facto world leader as an independent information source on digital imaging. FLAAR was in existence long before wide format inkjet printing or digital photography even existed. That makes it possible to remain as a reliable outside source of useful product reviews.
In 2010, FLAAR added evaluations of 3D portable scanning equipment as well as evaluating 3D rapid prototypers (especially those that use inkjet printheads from Canon, HP, and Ricoh).
More than 59,000 companies and individuals have downloaded the FLAAR reports in PDF format in order to figure out what hardware and software to purchase based on reviews, evaluations, and experiences of Nicholas Hellmuth and his team (of 17 people and growing). Our readership is over a million people, mostly from print shops, distributors, manufacturers, students, and faculty in the printing industry.
But today, for many years, the larger solvent and UV printers are not realistic to bring onto a university campus (the printers are too large and ventilation is not realistic in a campus building). Also, we do most of our evaluations of UV and solvent printers in the factories where they are manufactured so that we can see inside the printers and test them personally in the demo rooms. So it helps to be in a larger city with more printshops to inspect and with an airport so we can reach the different manufacturing sites. Plus, our staff grew to over 15 people, and most universities do not have space for a research program of this size, so we are presently more effective not on a campus.
In Ohio it was a three-hour drive just to get back and forth to an airport to fly to the manufacturing sites in Europe, Canada, Korea, China, Taiwan, and across the US. The senior research editor logged over 400,000 km in 2007 inspecting wide-format inkjet printers. That is about a quarter of a million miles in a single year, to take notes to add to the FLAAR Reports in order to bring our readers additional information. In 2011 the Senior Editor of FLAAR Reports logged well over 440,000 km (several thousand miles over a quarter of a million miles), especially as we expand our coverage to Brazil, China, Taiwan, and Korea.
Our reach is international, Dr Hellmuth has already been inspecting printers in Dubai (United Arab Emirates) and New Delhi, India. Our reach is international.